Founder's Corner
I'm a material girl in a verbal/mathematical world!

Let's face it. We live in a world that primarily rewards and reinforces two kinds of intelligences: verbal/linguistic and logical/mathematical. Since our school system reflects our culture, these two intelligences tend to dominate our classes and evaluations. A major portion of getting into college relies on the SAT which is sectioned neatly into verbal and mathematical portions. But what happens if your intelligence is different and you don't fit neatly into a dual-intelligence system? You may have lower grades in certain classes or even be told that you have a learning deficit. Rather than taking a 'deficit' approach, or accepting that some students "just aren't good at certain subject", at Connexion we see the student as a colorful blend of intelligences. This approach helps us to creatively tackle difficult subjects.

In fact, a highly regarded and researched theory developed by Howard Gardner asserts that there are at least 7 primary intelligences (and likely many more). Everyone possesses each intelligence, but we each have a unique combination of intelligences that are strongest in our personality. Research shows that all 7 of Gardner's intelligences have relatively autonomous brain regions. Differences in learning styles can be attributed to differences in neuronal connectivity and density in these brain regions.

This is not to say that verbal/mathematical intelligences are not essential as they make up a great deal of our education, career, and day-to-day skills. But if a student's learning style is strong musically (for example) but not so strong numerically, then he may not do so well at Math if thrown an overwhelming mass of numbers. By knowing that he is a stronger learner musically, a tutor can teach him Math by using many different techniques of musical cuing and song mnemonics that he'll find more accessible.

In our unending passion to develop unique tutoring programs that cater to the individual, our tutors develop rapport with our students to get to know their personality and learning styles. To further this goal, we are making available a Learning Style Assessment Battery based off Gardner's Multiple Intelligences. This is not meant to be a test or "type theory" for determining one intelligence, but instead a theory of cognitive functioning that goes beyond the popular "right-brain/left-brain" model of the 70s. This tool offers a palate of colorful options to our tutors, who will use the results to guide their choice of brushes and colors that paint your student toward their goals. If you would like your student to take this assessment, please email us and we'll send you the tool, and discuss the results with your tutor.


Tutor Spotlight:

Christina Palmer



Christina's resume certainly speaks volumes: a student of two of the nation's top universities, Massachusetts Institute of Technology and The University of Pennsylvania, Christina Palmer has a world-class academic background. She is currently finishing her Master's degree in Bioengineering, which will certainly be a great complement to her Bachelor's in Chemical Engineering!
However, Christina's resume doesn't tell the whole story. What it does not mention, but we quickly learned once we met her, is that her dedication to the students she works with is unparalleled. Christina is constantly seeking to better understand her students and to develop unique curricular models to help them gain every advantage.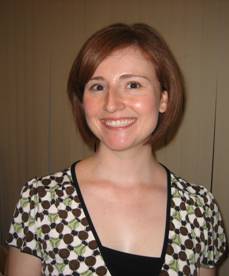 We asked Christina why she enjoys tutoring children and teens. She simply stated that she likes "helping them learn that they are capable of things they maybe thought they couldn't do." This devotion of hers is evidenced by the incredible progress and amazing turnarounds her students have made. She has worked alongside her students as they saw 800's on their SAT's and C's transform into A's.





If Christina isn't performing research at UCSF Medical Center, or working with students around the Bay Area, she might be found traveling, reading, or hiking. Christina resides with her husband at their home in San Francisco, where they enjoy cooking and cranking up U2 on the stereo.



The mother of one of Christina's students, after watching her daughter's C average pull up towards an A during the course of the school year, remarked: "Her tutor Christina is a great teacher. She always keeps my daughter motivated and organized and responsible." In closing, Christina is a pleasure to have on our team, we're inspired by the enthusiasm and conviction she brings to every session with her students.